Apollotek Telemetry, Video and Data Link Transmitters
Apollotek has developed a range of ruggedised Telemetry, Video and Data Link Transmitters for airborne Instrumentation applications including Aircraft, missiles, UAV's and high spin rate munitions.
We have a range of transmitter products providing RF output power from 10 mW up to 20 Watts.
Apollotek transmitters make extensive use of digital signal processing techniques to provide flexibility of input signal types and and flexibility and efficiency of modulation schemes.
Three standard mechanical confugrations are available. These are:
Apollotek also designs special transmitter configurations which can range from repackaged mechanical transmitters,
transmitters meeting specific bandwidth and spectral emission requirements through to completely integrated Telemetry Senders comprising data acquisition encoders, transmitters, antennas and rechargeable battery packs.
Apollotek has also developed the miniature TM-900 Series For UAV and other similar applications with size constraints where multiplexed Video data and housekeeping data is required to be continuously transmitted to a groundstation.
T-905 Transmitter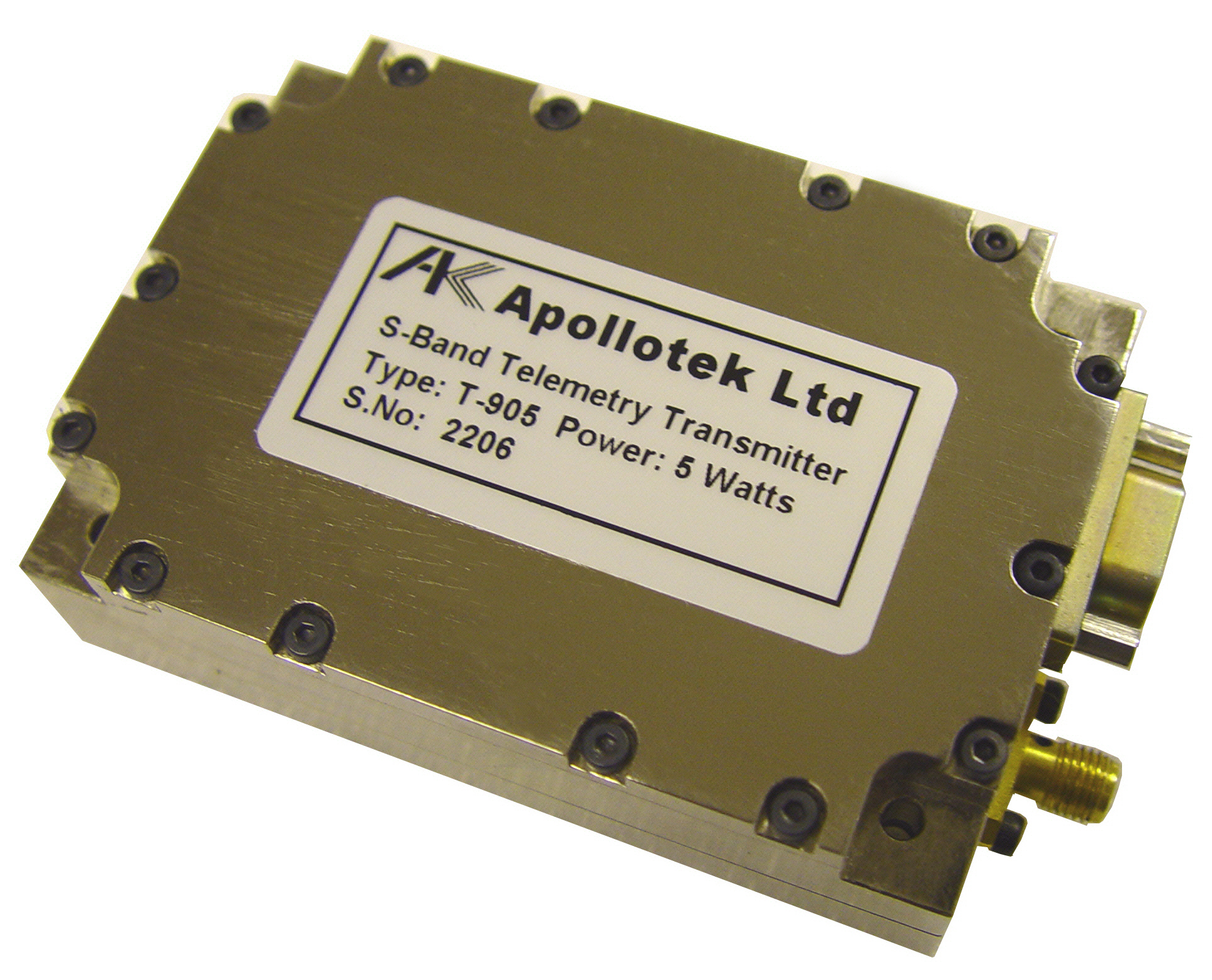 T-910 Transmitter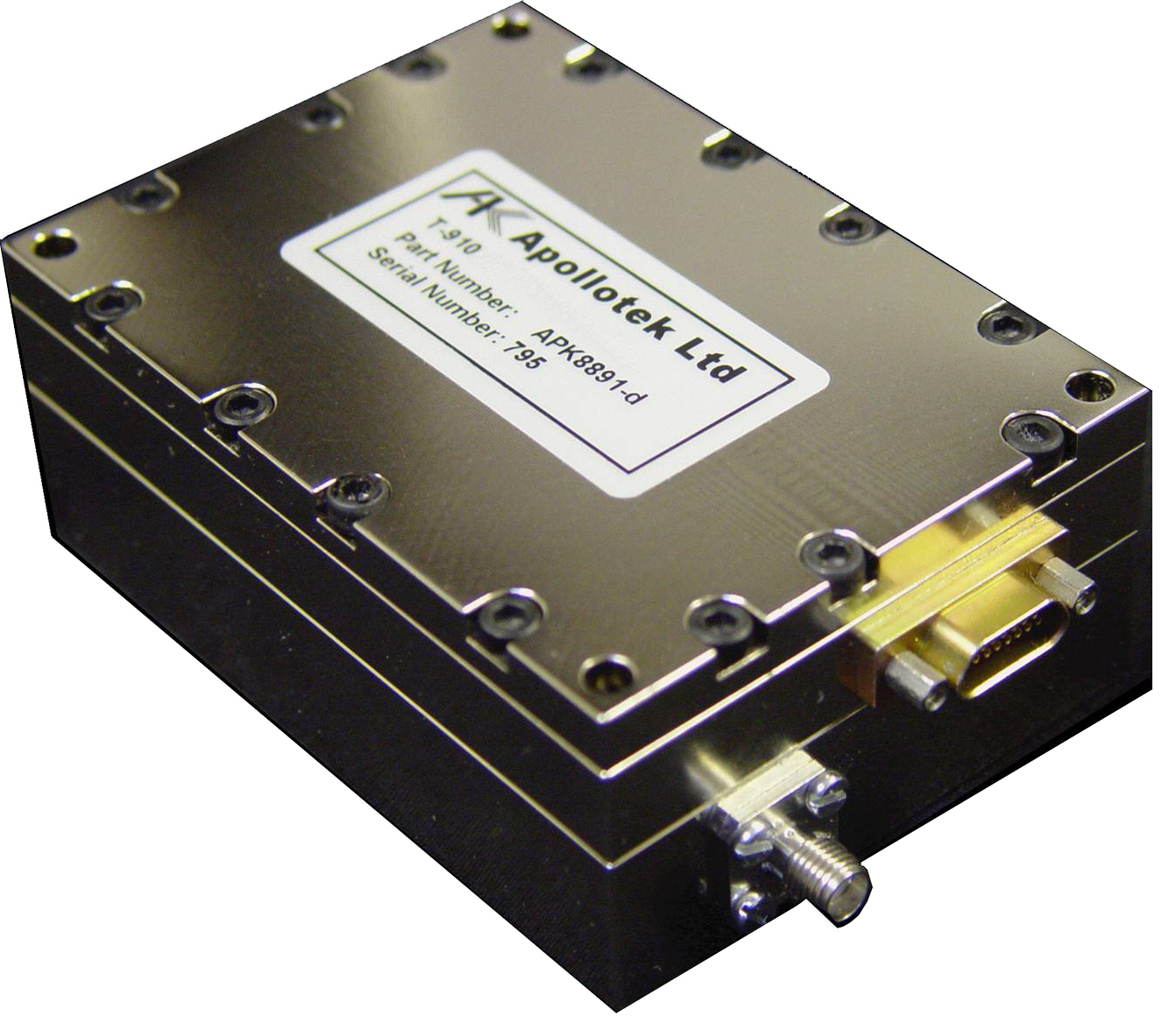 Special Packaging
These complete battery powered data acquisition systems with integral transmitters are designed for very high shock and high spin rate applications